MirUsako
Dec 08, 2014 @ 10:44 am
Luhan Wins Asia Idol Popularity Award

Article cr:  Pao @ Soompi




Despite the controversies that he is facing, Luhan has proven that he is still very popular as he has been recognized with a popularity award in China.

On December 6, Luhan attended the "2015 iQiyi Night" held in Beijing, China.

Luhan, who is currently pursuing a lawsuit with his former agency, SM Entertainment, received the Asia Idol Popularity Award.

"I want to thank iQiyi for giving me this award. I also wish to thank my fans who have supported me. Without your efforts and perseverance, I would not be here today. I hope this award can be the mark of a beginning. I will keep working hard, thank you," Luhan said during his acceptance speech after having received the award from Chinese celebrity Huang Xiaoming.

Last month, Luhan received the "Most Valuable Male Star" award from the "2014 Baidu Moments Conference" which was also held in Beijing.

Meanwhile, Luhan is starring in the upcoming Chinese remake of the Korean film "Miss Granny." The Chinese remake, "Middle Twenties," will premiere in China on January 15. Luhan will play the role of the grandson which was played by B1A4′s Jinyoung in the Korean production.




---
CNBLUE Awarded 'Asia Best Group' at the 2015 iQiyi Night Awards Ceremony
Article cr: deedeegii  @ Soompi
SHOW rest of article
CNBLUE

 has been awarded with '

Asia Best Group

' award!
On December 6, the 

2015 iQiyi Night

 awards ceremony opened up in Beijing, China. Earlier, it was reported that CNBLUE was the only Korean artist to participate in this ceremony, and they ended up receiving the 'Best Group' award.

iQiyi is known as a professional video service provider established by China's biggest portal site, Baidu. This year, it hosted the very first awards ceremony for movies, dramas, music, variety, and more for countries throughout Asia.

During the group's acceptance speech, leader Jung Yong Hwa expressed, "Thank you, iQiyi. We built up many memories in China this year through concerts and such, and we hope to make even more memories in 2015."

Additionally, CNBLUE graced the ending stage with a performance of "I'm Sorry" and "Can't Stop."


---
UNIQ wins 'Most Anticipated Award' at the '2015 iQiyi's Night'
Article cr: neefa @ A;llkpop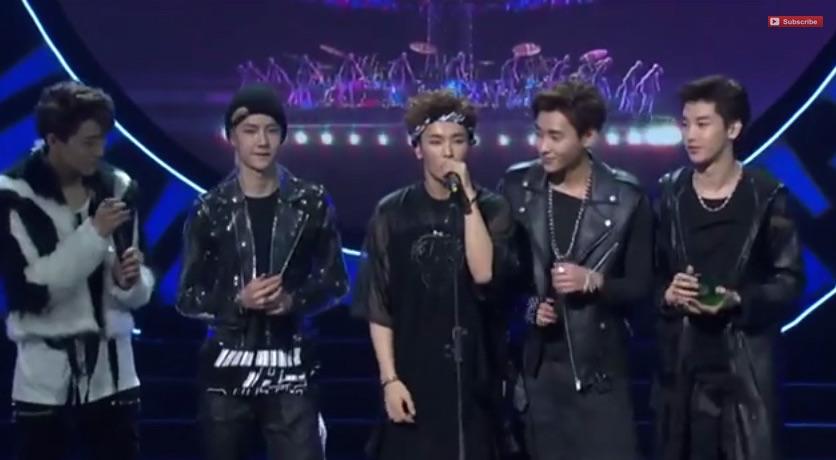 SHOW rest of article
Rookie group UNIQ has been awarded the '

Most Anticipated Award

' at the '

2015 iQiyi's Night

'!

The event was held in Beijing on the 6th, and is hosted by the video portal site iQiyi. Popular stars such as Luhan, Hwang Xiaoming, and Fan Bingbing were present. Originally, Kris was also supposed to be at the awards, but he could not attend because of filming conflicts.

In addition to accepting the award, the group also performed their song, "Born to Fight". Check out their acceptance speech and performance below.




---